Plethos - A crowdsourcing platform
Plethos offers crowdsourcing services, which provide the opportunity for obtaining information and metadata, through outsourcing simple tasks to an undefined public, in order to enrich and promote digital cultural heritage from various sources.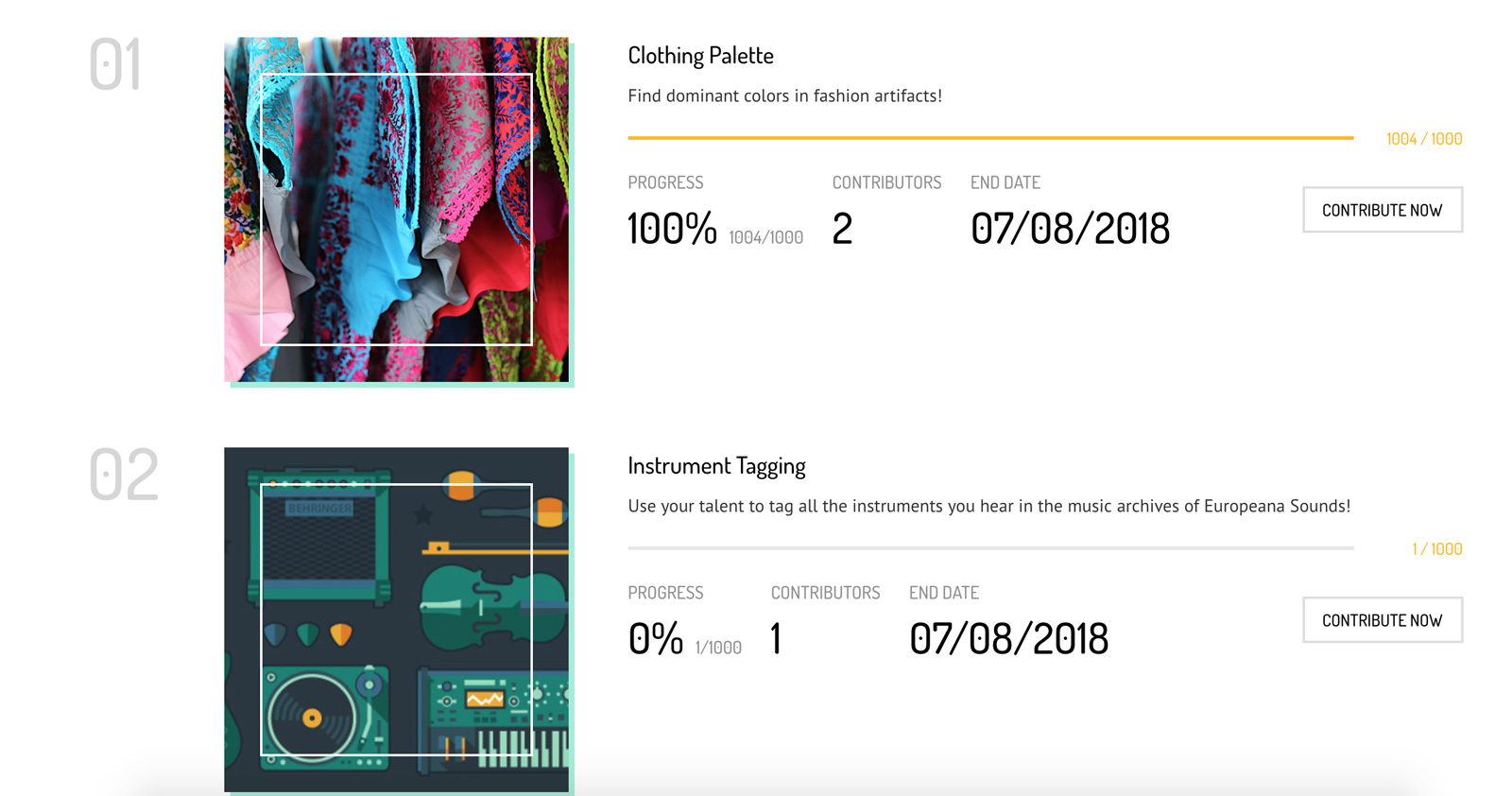 Through Plethos, a group can launch its own customized crowdsourcing campaign, in order to procure annotations (tagging, color tagging, geo-location tagging) from the public, regarding digital cultural collections that the group has selected. Each campaign has a specified timespan and a desired annotation goal. Plethos also provides information and statistics about each campaign, like its percentage-based progress depending on the set annotation goal, the total count of the users that have contributed, along with a map pinpointing their locations, and finally a leaderboard consisted of the most active users.
The registered users of Plethos are able to contribute in whichever of the running campaigns they desire, through a simple and user-friendly interface, with a quick learning curve, without the need of any professional knowledge on the campaign's subject.